Channel Zero Feed em with a brick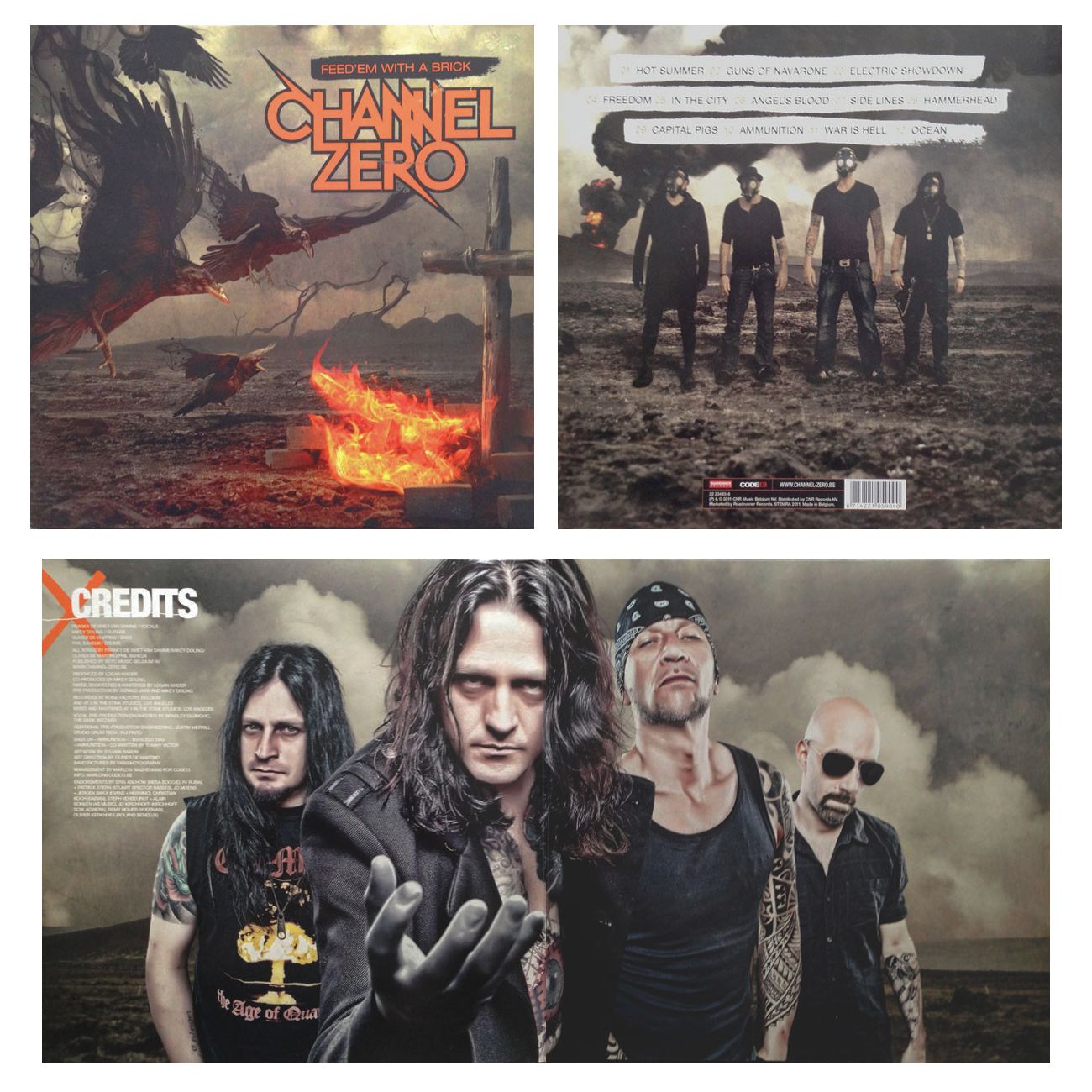 "Outside the whole damn world is fallin' you've created your hot summer And maybe you have burnt your skin."
(FR) J'ai eu la chance dans ma carrière de participer à l'élaboration du design d'un album pour le groupe Channel Zero. Ce disque devint même disque d'or, ce qui valorisa à mes yeux encore plus notre collaboration.
(EN) I had the chance in my career to participate in the development of the design of an album for the group Channel Zero. This record even became a gold record, which in my view enhanced our collaboration even more.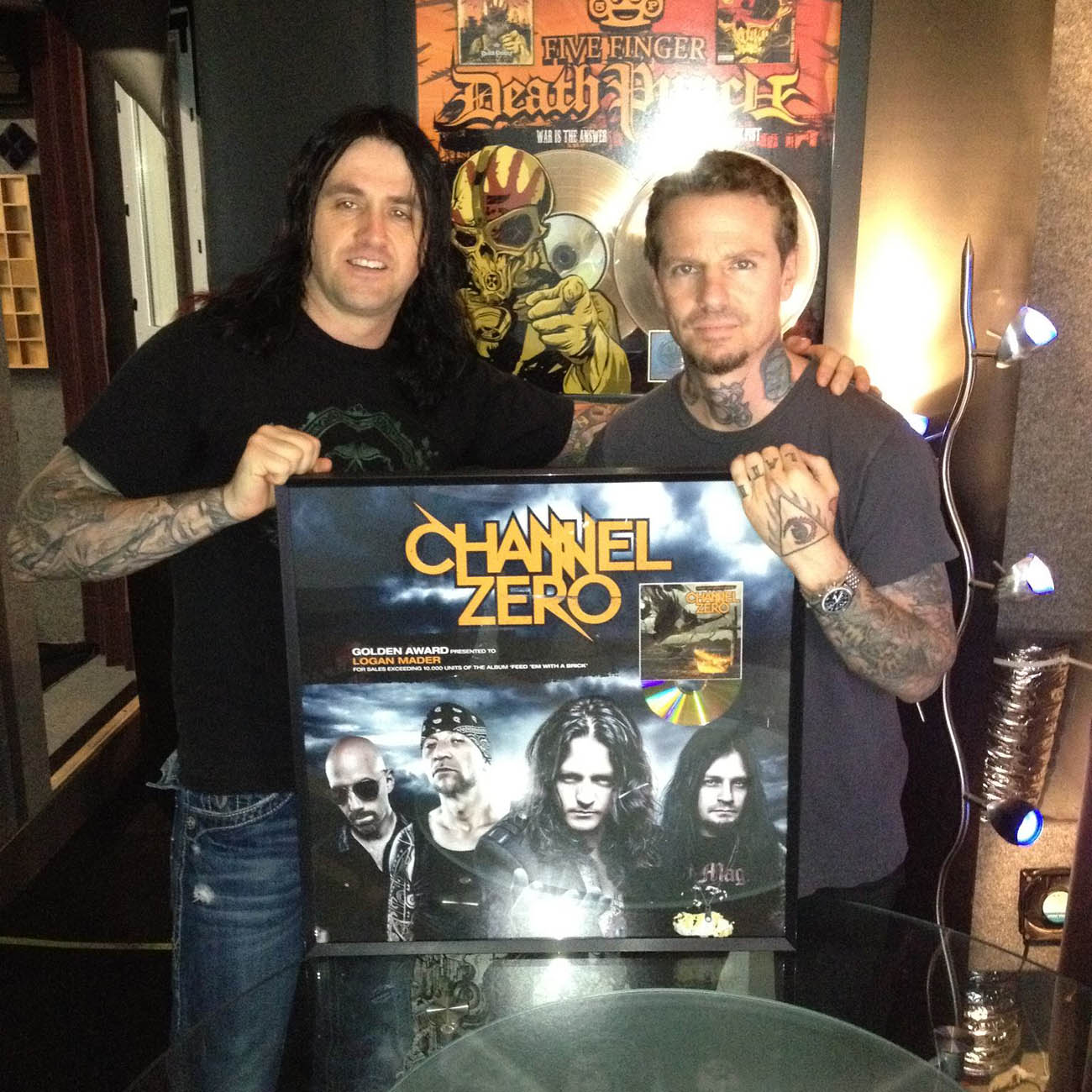 (FR) Ainsi que de faire la couverture du magazine Rock Tribune.
(EN) As well as doing the cover of Rock Tribune magazine.